Heavy rain, gale force winds and a massive thunderstorm didn't deter nearly 50 people from attending the fun and games weekend at KNP last weekend. This was a fantastic event, made all the better by the camaraderie of the members with most participating in the games.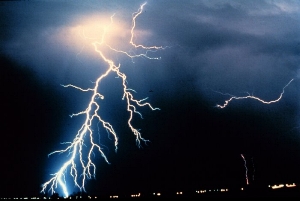 Because of the weather, we had to revert to plan B and hold all the games indoors, apart from the mini-golf which was played between showers. But the strong gusty wind certainly added a different dimension to the mini-golf, blowing the balls around and even affecting the table tennis which was played in the gazebo! Many of the members present tried out two new games – Wii 10-pin bowling and Wii archery, and despite many not playing them before, a lot said it was more fun that playing the real 10-pin bowling. The draughts and pool were both contests of concentration and at one stage we thought that we would be there all night! But we got most of the games finished before happy hour on Saturday.
Then the dinner – wow! No-one ever goes hungry at a BOP Naturists pot luck dinner! After dinner, the 'Quirky Quiz' had people guessing the "What came next?' questions.
All in all the weekend was a huge success and everyone went home with a prize as well as many happy memories and new friends.